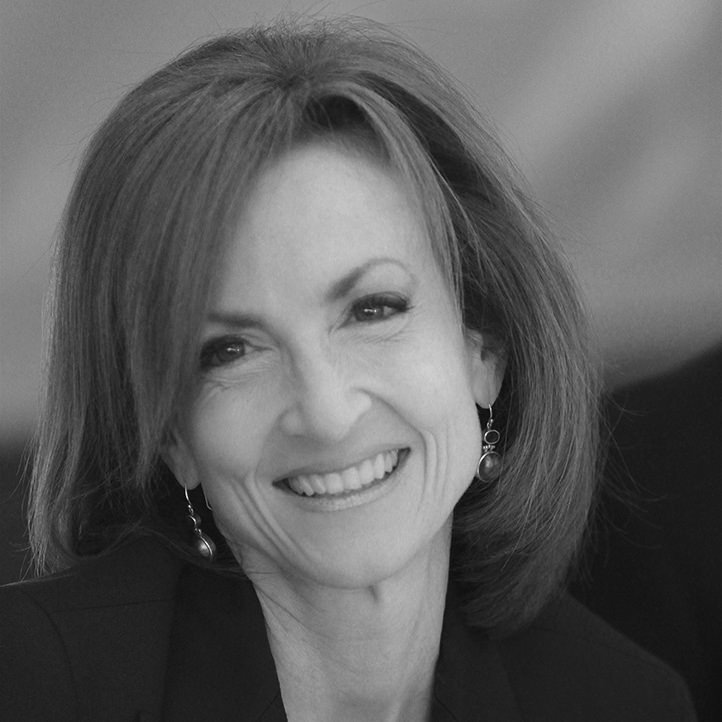 Dr. Nan Hayworth, M.D., is a Business Development Advisor with Pilot Growth Equity.
She is the only woman physician in history to be elected a voting Member of the House of Representatives, serving the 19th District of New York in the 112th Congress.
As a freshman Member of the House Majority, Nan was privileged to be assigned to the House Financial Services Committee; she also had the honor of serving on the House-Senate Conference Committee to extend the payroll-tax holiday and assure Medicare reimbursements through 2012. Nan was named one of the five "highest-profile freshmen" by Politico in April 2012, and she was recognized by many organizations for her work in behalf of seniors, veterans, free enterprise, the environment, family farms, and animals, among other worthy causes.
Nan practiced ophthalmology for 16 years in Mount Kisco, New York, growing her own solo practice for several years before being made a partner in the Mount Kisco Medical Group (now CareMount Medical). She has been honored by being made an Assistant Clinical Professor at Mount Sinai Hospital as well as by being named to many "Best Doctors" lists. in 2005 Nan retired from full-time practice to spend more time with her children. From 2007 to 2009 she was a vice president and medical director at Cline Davis & Mann, a healthcare communications agency in New York and a division of Omnicom, where her client was Genentech. Nan has served as a Consulting Medical Director in healthcare communications and special projects for The Kinetix Group.
Nan has lived in the Hudson Valley since 1988 with her husband, Scott, and their sons. Scott and Nan met at Princeton University, from which she graduated summa cum laude in 1981 with a degree in Biology. She graduated at the top of her class from Cornell University Medical College (now Weill Cornell Medicine) in 1985 and completed residency at The Mount Sinai Hospital in 1989. Raised in the small town of Munster, Indiana, Nan has just been named one of ten Munster High School alumni to inaugurate its 50th-anniversary Alumni Hall of Fame.
Nan sits on the board of several nonprofits, including Boy Scouts of America Westchester-Putnam Council; ConservAmerica; Goodman Institute; Independent Women's Forum; and United Way of Westchester and Putnam, of which she is also a member of the Women's Leadership Council. She has been named an inaugural member of the new Princeton University Department of Politics Advisory Council and she will be a guest lecturer in Politics at Princeton in the Fall of 2016.